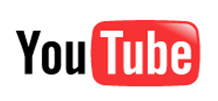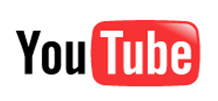 YouTube subscribers with Channels claiming more than 1,000 subscribers might be eligible to enable YouTube Live.
Over the past year, many YouTube channels were able to take advantage of YouTube Live for sports events and music events and so on. Now, YouTube is expanding YouTube Live to far more users.
Basically, if a channel has over 1,000 subscribers and is in good standing, then they are eligible for live streaming. All that needs to be done is a click of an "Enable" button on the Account Features page.
Eligible subscribers can enjoy these key features:
You get real-time transcoding in the cloud, so you only need to send us your highest quality stream and we make it instantly available in all resolutions and device formats
You can show multiple camera angles, add closed captions, and insert ads and slates
Viewers can watch the live stream from any device, get the best quality constantly adjusting to their Internet connection, and can skip back and forth in the live stream
https://twelve25.ca/wp-content/uploads/2013/05/YouTube2.png
101
218
Chris Sutton
https://twelve25.ca/wp-content/uploads/2013/04/Twelve25.png
Chris Sutton
2013-05-28 12:48:59
2014-05-23 05:17:05
YouTube live streaming expands to channels with 1000+ subscribers